A public discussion of the opportunities for redevelopment of unused and underutilized buildings and property on the campus of the Life Skills and Transition Center (LSTC) has been set for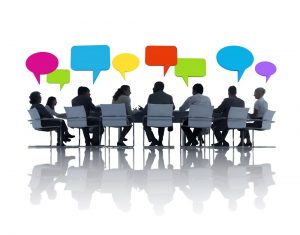 Thursday, October 27, 2016 at 7:00 pm at the Farmers Room in the lower level of the Walsh County Courthouse. The public is encouraged to attend.
The City of Grafton and the Walsh County Job Development Authority are hosting this community forum. The forum is designed to gather the community's perspectives as they rela
te to the future use of the LSTC. Praxis Strategy Group and the Red River Regional Council have been hired as advisors with the specific task of working with a local task force that will be formed to advocate for and implement the strategy for redevelopment of the existing and unused buildings and property.  Praxis Strategy Group will facilitate the forum.
Those planning to attend must use the south entrance to the Courthouse building. For additional information, please contact Delore Zimmerman of Praxis Strategy Group at 701-775-3354, Dawn Keeley of the Red River Regional Council at 701-352-3550 or Julie Campbell at the Walsh County Job Development Authority at 701-352-2171.