STUMP LAKE PARK CONTINUED IMPROVEMENTS
Stabilizing the bank and restoring a beach
The Nelson County Park Board has been making continual improvements to Stump Lake Park.  In 2012, a the new Stump Lake Park Cafe.  In 2014, a Veteran's Memorial and new playground equipment was installed near the Cafe.  We are now working with the Park Board to stabilize the north bank of Stump Lake that has been continually eroding and is now threatening a historic ball diamond.  Additionally, the Park Board would like to re-establish a beach.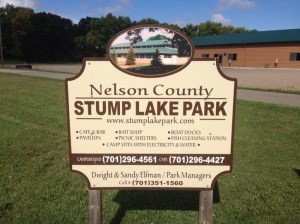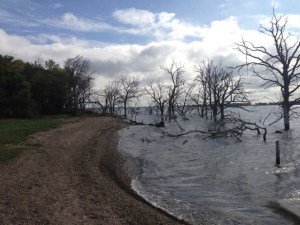 PARK RIVER SPORTS COMPLEX
Taking those first steps towards reality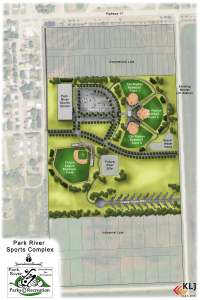 In 2014, the RRRC was hired by the Park River Park District to begin creating a funding strategy for the Park River Sports Complex.  In September 2014, the ND Outdoor Heritage Fund awarded the group $230,000 to install the 20-unit RV Park which will be a foundational project to the entire complex which will be located on the eastern edge of the City.  Kyle Halverson, Park  District President, presented to the OHF Advisory Board on September 5 in Bismarck.
A local steering committee consisting of community leaders have convened and meet on a bi-weekly basis to continue planning and implementing this project.  KLJ has provided cost estimates and project schematics.
DRAYTON PARK DISTRICT
A 70-Unit RV Park in the Making
The Drayton Park District, led by Ross Lambert, is developing a 70-units campground to be located on the north edge of the City of Drayton.  American Crystal Sugar Company has donated $110,000 to initiate the project.   The campground received $125,000 from OHF with a total project cost of $453,000.  Ross Lambert, Park Direct Vice President, presented to the OHF Advisory Board on September 5, 2014 in Bismarck.
GRAFTON COMMUNITY CENTER
Creating a community place to gather
Initiated by Grafton resident, Mike Leighton, the Grafton Community Center has been in planning stages for the past several months.  The project includes a complete renovation of an existing Grafton facility, Marketplace on 8th, to support community functions and be a great place to gather.  The Board of Directors is chaired by Deb McKay and meets on a bi-weekly basis to complete planning, funding development, and implementation of this project.
The Board of Directors hosted an open house at Marketplace on 8th the end of August 2014 to engage the public in the project, receive feedback and continue planning efforts.
A Capital Campaign will be initiated in late fall 2014.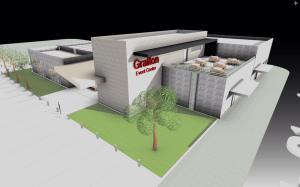 PEMBINA GORGE MASTER PLAN
North Dakota's next Medora....working to develop recreational amenities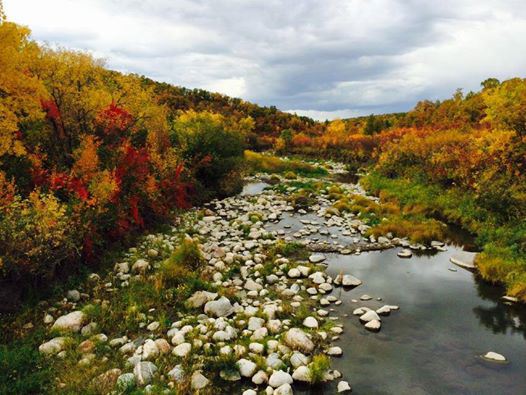 North Dakota Parks and Recreation Department (NDPRD) is leading development of a master plan to describe and illustrate a long-term vision for visitor experience, facility development, resource conservation, and management.  The plan has been drafted in 2014 with extensive input from the public and government agencies.
NDPRD staff will work closely with a consulting team led by Great Outdoors Consultants (GOC) to create the master plan. Robert Peccia and Associates, Red Canoe LLC, and the National Off-Highway Vehicle Conservation Council (NOHVCC) are assisting the GOC team with various aspects of the master plan. The GOC team has extensive experience in planning and designing public lands for outdoor recreation and resource conservation.   A series of public meetings were held in summer and fall 2014 to see public input on the Master Plan.  The Master Plan is currently being finalized and expected to be released in late 2014.