The Pembina County Job Development Authority (JDA) Board of Directors convened on Wednesday, November 9, 2016 at the U.S. Customs and Border Patrol Station in Pembina, ND.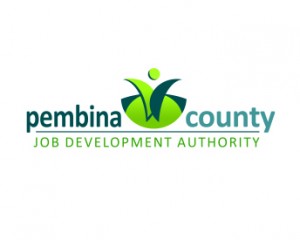 The JDA approved two grant requests including $5,000 for the restoration of the Gardar Township Hall presented by Duane Jonasson and $1,235 for the redesign and printing of the joint Pembina and Walsh County Historic Preservation Commission (HPC) brochure to include information on the geocaching project. The HPC will be printing sufficient quantity to be in the rack program in all rest stops on I-29 and I-94, up from four locations this past year.
The board heard from Ryan Blumhagen, Senator Heidi Heitkamp's Grand Forks office, seeking input on onerous federal regulations impacting people and businesses in ND.
Several updates were presented including Frost Fire, the Business Retention and Expansion Project, MFG DAY, and the Rendezvous Region Tourism Council.
The JDA also received a tour of the new Border Patrol facility and had the opportunity to try out their 300-degree defense training simulator.