As a result of extensive strategic planning efforts in 2014 and early 2015, the Pembina County Job Development Authority (JDA) is initiating a business retention and expansion (BR&E) program.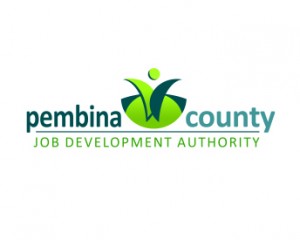 With the input of more than 50 community and business leaders throughout the county, a number of general business development strategies and essential action steps were identified which includes creating a firm foundation for more strategic development within the county.
The BR&E program will hit on a number of essential action steps including:
Inventory available land and buildings for commercial and industrial use
Determine what new services a new business could provide to an existing business
Determine what services are lacking in the county
Identify business training needs and create educational opportunities for existing businesses
Identify businesses in need of succession planning
Manufacturing is the leading employment industry in Pembina County. At the end of the first quarter 2015, there were 18 manufacturing companies in Pembina County with 630 employees. While many of the primary sector businesses have been served by the JDA, this project will be able to develop stronger relationships as well as predictive intelligence on providing proactive rather than reactive assistance.
The JDA will utilize the Synchronist Business Information System to conduct one-on-one interviews with manufacturers to identify expansion opportunities and companies at risk, provide assistance to companies, document community problems, and establish personal relationships. The JDA will also target at least 15 convention, retail, tourism, and local businesses to gain insight on these important sales tax generators and their growth potential as well as idenitify expansion, workforce development, and succession needs will be identified. Tourism and recreation development is a prime opportunity for Pembina County with many natural amenities as well as more than one million people within two hours of the Pembina Gorge.
"We are very excited to kick off this BR&E program in Pembina County," said Chuck Thacker, JDA President. "The county is very fortunate to have a strong primary sector base and we need to also work to stem the constant tide of depopulation within the county."
Pembina County has sustained long-term population decline persistently since the 1940 Census. The County's population was 15,671 in 1940 and 7,128 in the 2014 estimate from the US Census Bureau. During the past 30 years, the County's population has dropped from 9,238 to 7,413, a decline of nearly 20%.
"USDA Rural Development is a valuable partner for rural North Dakota and we are extremely grateful for the opportunity to partner on this project," said Dawn Keeley, Executive Director of both the RRRC and JDA. "We will utilize Pembina County as a pilot county for the BR&E efforts in Region IV."
The Pembina County JDA has partnered with the Red River Regional Council (RRRC) to develop its BR&E program which has been financially supported by a $30,000 grant from the USDA Rural Development Business Development Grant Program and matched by $37,500 from the JDA and the RRRC.
The RRRC has recently hired Maggie Suda as a Developer who will lead the development and implementation of this project over the coming year. Suda has a Bachelor's degree in Mass Communications from Minnesota State University Moorhead and master's degree in Business Communications from the University of St. Thomas and has more than 10 years of large corporate marketing experience.