Red River Regional Council
516 Cooper Avenue, Suite 101
Grafton, ND 58237 Phone: 701.352.3550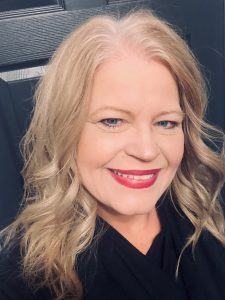 Dawn brings nearly 30 years of rural development experience in North Dakota and first joined the RRRC in 1993. She has served in the roles of  Disaster Recovery Coordinator, Economic Developer, SBDC Regional Director, Business Development Director and Funding Strategist prior to becoming the RRRC's Executive Director in 2013.
She has been recognized by her peers as the Governor's Choice for Small Cities Economic Developer of the Year and the SBDC State Star. She serves as chairwoman of the ND Association of Regional Councils and gubernatorial appointments to the ND Rural Development Council and ND Council on the Arts.  She also serves on the Board of Directors of the Pembina Gorge Foundation and Rendezvous Region.
Dawn has a Bachelor of Arts in business administration/economics and history/political science and a Master of Arts in leadership both from the University of Jamestown.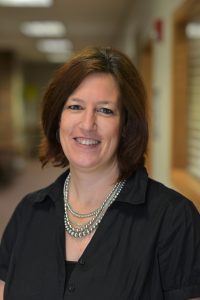 In 2021, Lori celebrated 25 years of service with the RRRC. She manages all the finances of the RRRC as well as our loan portfolio and financial and program management. She is familiar with regulatory and reporting requirements for grants secured for the region from multiple state and federal agencies. Lori has led fiscal management of numerous EDA grant awards as well as reporting requirements.
She earned an Associated Degree at Aaker's Business College in Receptionist/Data Processing. She has also been the Bookkeeper for Walsh County Farm Bureau since 2003.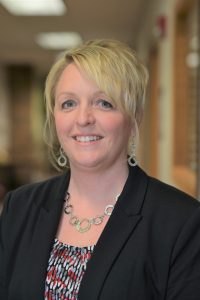 Stacie joined the RRRC as a Developer in September 2014 and in September 2022 was promoted to Director of Workforce Development for rural Region 4. In this role Stacie champions workforce development and retention initiatives and projects, leading programs and initiatives to ensure success. The position includes collaboration with North Valley Career and Technology Center as the Center's Work-Based Learning Coordinator to lead K-12 career exploration projects and events for youth in the region.
Stacie is also a Community Champion for North Dakota's Find the Good Life program for workforce attraction.
In her former role as Developer with the RRRC, she managed the Community Development Block Grant program, infrastructure improvement projects, housing rehabilitation projects, and hazard mitigation and disaster projects.
She holds a Bachelor of Arts degree in English with a minor in Mass Communications from North Dakota State University.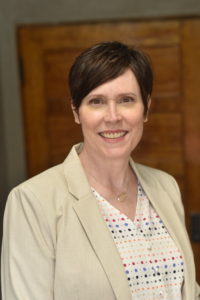 Lisa Rotvold
Housing Coordinator, Red River CHDO
Lisa leads the Red River Community Housing Development Organization (Red River CHDO), a 501 (c)(3) nonprofit organization started by the RRRC in 1996.
The organization was established to help address affordable housing needs in the region. After a period of inactivity, Red River CHDO is ramping up operations to help spark new housing development in the region. She joined the RRRC with 28 years of experience in the affordable housing industry resulting in more than 1,000 housing units across North Dakota .
Lisa holds bachelor's degrees in environmental science and architecture from North Dakota State University. She is certified as a Housing Development Financial Professional, and a Housing Credit Certified Professional. She also also earned a non-profit management certificate from Minnesota State University Moorhead.
Lisa works remotely from Hillsboro, ND.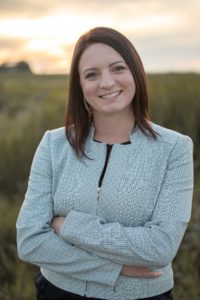 Florija "Lule" Naas
Destination Red River Project Manager / Nelson County Job Development Authority Director
Lule is the Destination Red River Project Manager and leads the Nelson County Job Development Authority (JDA) as its Director.
The Destination Northeast ND Project is a four-county initiative focused on rural tourism and visitor attraction. Lule joined the Regional Council in December of 2022 on a part-time basis but has served as a volunteer on this initiative since September of 2021.
Lule has been an active Nelson County JDA board member since 2020 and resigned that position to move into the Director role in April 2023. The Nelson County JDA has contracted with the RRRC for this position since the inception of the JDA.
Lule holds a Bachelor of Science in Occupational Safety & Environmental Health from the University of North Dakota, and a Master of Science in Emergency Management from North Dakota State University. She is a Community Champion for Find the Good Life North Dakota and serves on a volunteer committee for Arts Across the Prairie.
Lule works remotely from rural McVille, ND.
Angelle French
Pembina County Job Development Authority Director
Angelle leads the Pembina County Job Development Authority (JDA) as its Director. The JDA was formally established in 1991 and has contracted for professional staff services with the RRRC since its inception.
In early 2023, the Pembina County JDA hired Angelle as its first full-time director, working from the JDA office in Cavalier. She had previously served as the Walsh County JDA director.
Angelle holds a bachelor's degree in accounting from the University of Minnesota-Crookston and a Master of Business Administration from the University of North Dakota. She currently serves as the President of the Rendezvous Region Tourism Council and an ex officio for the Pembina Gorge Foundation.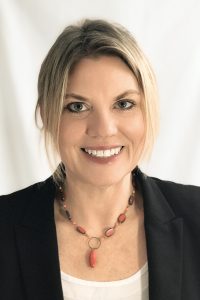 Dr. Kendra Rosencrans
Economic Resilience Specialist
Dr. Kendra is a part-time remote employee providing research and expertise related to interpreting business interview results, 2020 Census trend analysis, and challenging long-standing viewpoints related to rural development (in a good way!).
She has also assisted with grant research and writing which led to securing $2.1 million for Frost Fire Park from EDA and is on the team that developed the concept and grant materials for a regional innovation lab to be headquartered in Grafton.
Kendra holds a doctoral degree in complex organizational systems from Saybrook University, a master's degree in journalism from Columbia University, and a bachelor's degree from North Dakota State University.
A native of Hettinger, N.D., Kendra splits her time between North Dakota and Kirkland, Washington.
Cheryl joined the RRRC in 2014. She has facilitated strategic planning, provides communication, program management, and grant writing services on an as-needed basis.
Cheryl earned a Bachelor of Science degree from the University of Minnesota – Crookston.
She has 17 years of experience working at the University of North Dakota serving as an outreach coordinator. She served as the public information officer at the Red River Trade Corridor at the U of M – Crookston and at the former Developmental Center in Grafton. She also spent three years working as a field representative for U.S. Senator Quentin N. Burdick.