Building businesses
Transforming communities
Creating a better future
RED RIVER REGIONAL COUNCIL: HELPING COMMUNITIES AND BUSINESSES THRIVE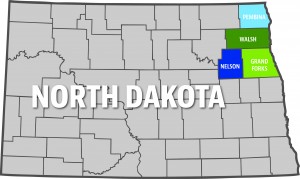 Thank you for visiting the RRRC's website!  We are excited to provide an informational website which highlights the services we provide within North Dakota's region IV which includes the counties of Grand Forks, Nelson, Pembina, and Walsh in the northeastern corner of the state.
We provide collaborative services to our communities, counties, and businesses.  Here is a sampling of what we do:
Project development
Grant writing and management
Research
Finance strategy and packaging
Funding development
Project management
Financing
Business consulting
What is Destination Red River Region?

Destination Red River Region is a team of 15 people from throughout Region 4, Manitoba, and the State. Read more »
TEN YEARS OF COMPLETED PROJECTS: 2010 – 2019
$19.9 million secured with help from the RRRC
$73.8 million total invested in the region