Pembina County Job Development Authority
The Pembina County JDA, was one of the first county JDAs in North Dakota. The RRRC provides contracted
professional services to the Pembina County JDA, which is governed by a Board of Directors. The Board meets on a bi-monthly basis in rotating locations throughout Pembina County.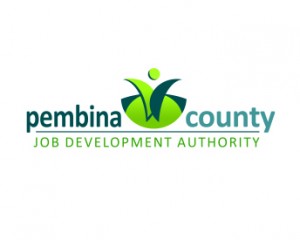 The Pembina County JDA explores new business development opportunities, supports local community development efforts, and provides financial and technical assistance to develop and implement development projects. Often, the JDA will provide low-interest loans for local match to projects utilizing the Bank of North Dakota's PACE program – an interest rate buy down program which reduces a borrower's interest by up to five percentage points.
Current members of the Board of Directors effective March 15, 2019 includes:
Charlie Wellman, Chair
Chuck Thacker, Vice Chair
Kathy Stremick, Treasurer
Rep. Charles Damschen
Kristina Halverson
Commissioner Jim Benjaminson
Commissioner Hugh Ralston
Myrna Styles
Lisa Hall
Ron Storey
Lacey Hinkle
Dawn van der Lith
Ardis Olson
Nathan Green
Elton Heuchert
Charles Hart
Tim Higdem
Pembina County Strategic Plan Implementation Workbook 1 13 15
[/vc_column_text][/vc_column]
[/vc_row]